This profile includes:
19 functions for dials
about 80 press actions.
Functions for accessing tools,
adding adjustments layers and editing text out of the box.
Comes with preassigned icons from the icons from SideshowFX sample pack.
Operating System
Windows, macOS
Optimized for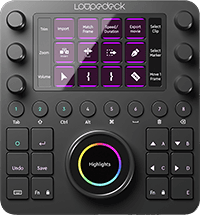 Loupedeck CT
Language
English, Designed for US keyboard layout.
Version
v1.0
Updated 12 months ago
Resources